French Lane Press
Wild fermented traditional dry cider, made solely from apples grown at our orchard in Carlton, Oregon. Available in 750 mL bottles.
Silver Medal Winner at the 2017 GLINTCAP festival.
Planted in the fertile soils of Oregon's Willamette Valley, our French Lane Orchard is the ultimate labor of love. Over 60 varieties of traditional cider apples and perry pears grow at French Lane, and this variety yields a complex and totally unique blend of fruit. Bittersweet and bittersharp cider apples from England and France lend depth, mouthfeel, and tannic astringency. Heirloom American apples brighten the cider with tartness and acidity, and their higher sugar content contributes to the final ABV - a solid 7.4%. The natural yeast which grows on the skins of the apples was allowed to completely ferment the juice, with no additional cultivated yeast strains added. After primary fermentation the cider was aged and then bottled completely dry, with no added sugar, juice, or other sweeteners. French Lane Press is truly a traditional farmhouse cider, showcasing what cider apples can be, without gimmicks, tricks, or excuses.
2017 Harvest - 7.4% ABV - Apple Varieties: 20% Porter's Perfection, 20% Kingston Black, 12% Fillbarrel, 10% Browns, 8% Somerset Redstreak, 7% McIntosh, 7% Ashmead's Kernel, less than 5% of the following: Spitzenburg, Tom Putt, Tremlett's Bitter, Roxbury Russet, Ellis Bitter
90 cases produced
2016 Harvest - 6.5% ABV - Apple Varieties: 47% Tom Putt, 27% Tremlett's Bitter, 10% King of Tompkin's County, 7% Gravenstein, less than 5% - Browns, Nehou, Roxbury Russet, Harrison, Porter's Perfection, Newtown Pippin, Major.
35 cases produced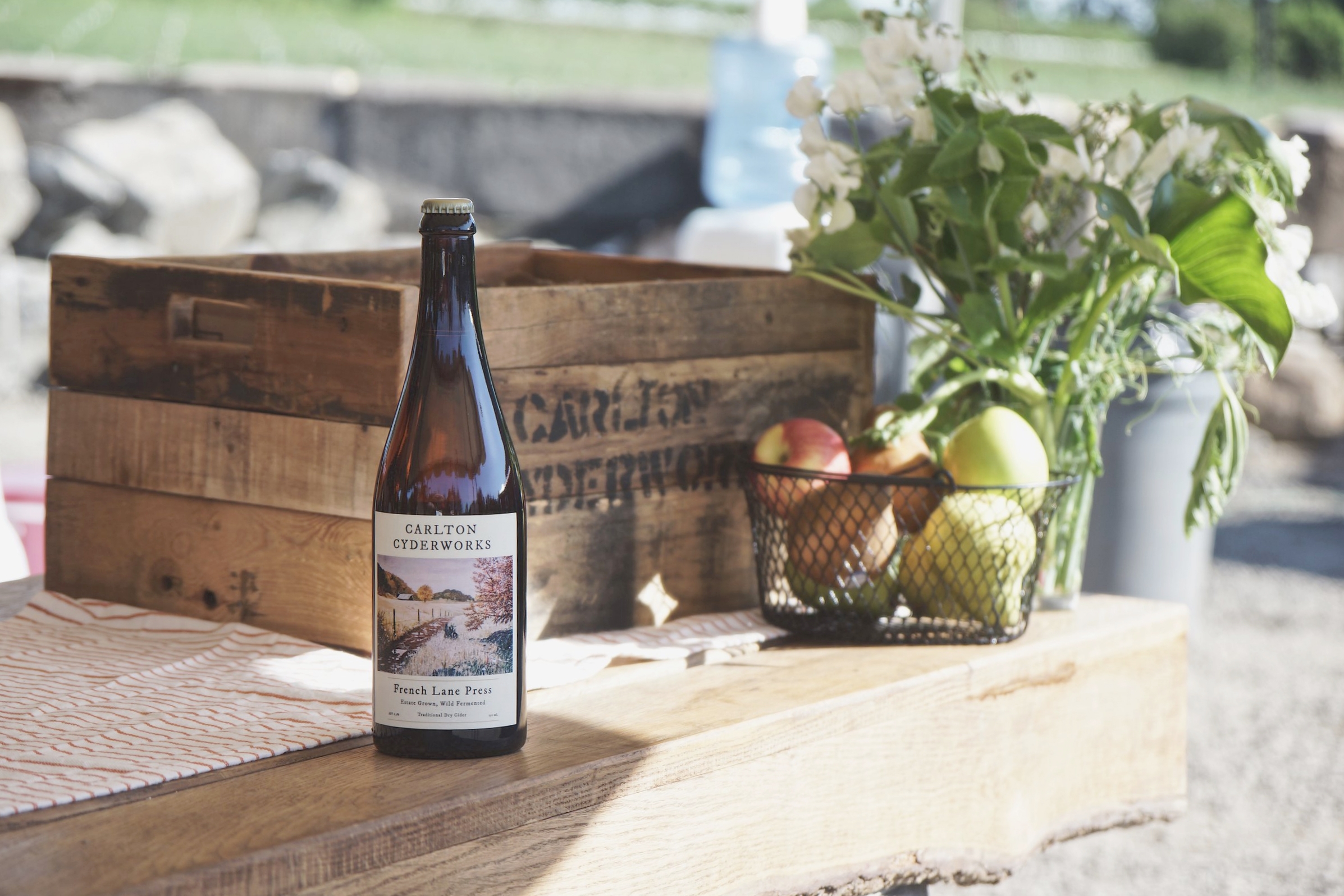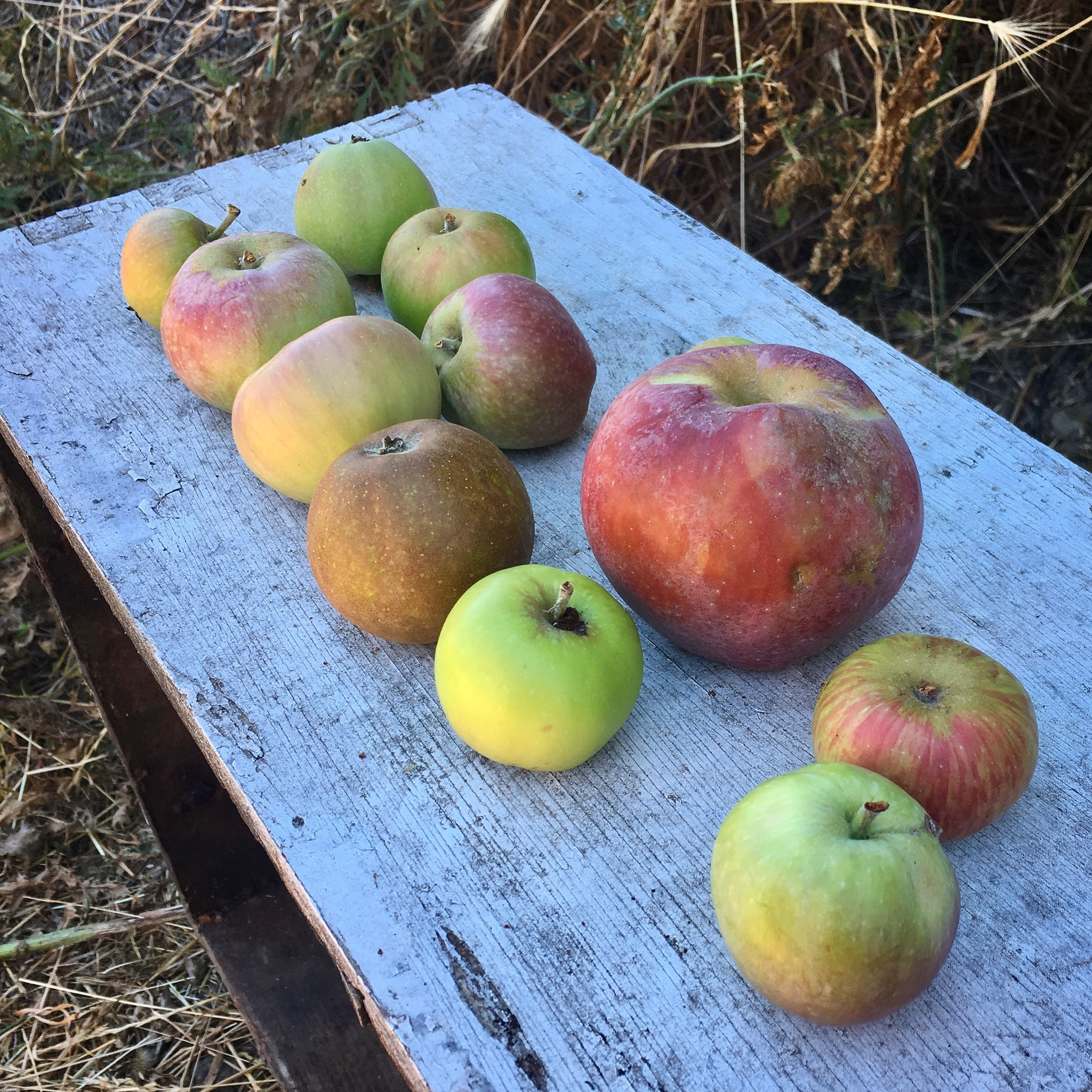 Apples from our French Lane orchard